There are some people out there who will follow every single thing Tiger Woods does and overreact to even the most inane of actions that he takes. It's truly sad to see. Can you imagine?
Anyways…
More video has emerged out of Bahamas that shows Tiger hitting golf balls and generally looking great tossing the pigskin with Bryson DeChambeau. First it was the Q&A with the media and now its these two treats that emerged from the Hero World Challenge.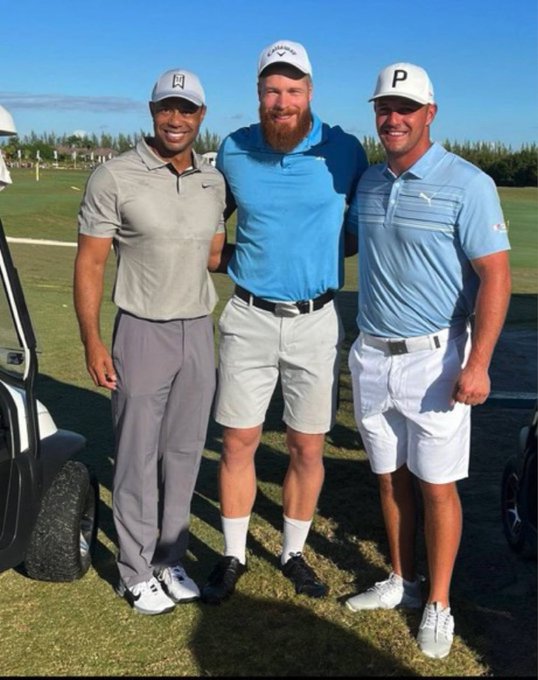 Tiger is looking great and at this rate it's just a matter of time until he announces his participation in the 2022 Masters. He may even win it.